RUIXINPRO 3PCS KITCHEN FIXED ANGLE SHARPENER WHETSTONE (SILVER)
Would you like to have the sharpest knife?
Of course, you do, that's why you come up on this website, and choose the best Whetstone!
These 3 pieces whetstone specifically designed to sharpen and hone your knives, scissors, tools, and any other equipment that you need a sharp edge too.
Frustration at dinner time?
Cutting or preparing food is a downright chore when your knife is dull. But when your knife is razor sharp, you can cut through meat, tendon and even bone as if they were butter. These 3 pieces sharpener whetstones are created to help you in the kitchen by making food preparation, as well as eating, much easier and more enjoyable.
Features:
-
3 different grinder stones
: fine, medium, and coarse
-
High precision grinding
to ensure the efficient and sharp sharpening result
-
Multifunctional and practical diamond stone set
, the fine grinding and coarse grinding can be used cooperatively
-
The fine grinding
can be used to edge, consolidate the blade and oil stone sharpening, and
the coarse grinding
can be used to repair serious passivated blade
-
Easy and simple operation
, they are conducive to consolidate the blade
- The diamond stone set is suitable for all kinds of fixed angle sharpeners
Cautions:
1. Keep stable when sharpening
2. To prevent falling from height when using
3. Please put the knife sharpener and knife beyond the reach of children to avoid any accident
Material: ABS,Diamonds
Package weight: 0.188 kg
Product Size(L x W x H): 16.00 x 2.30 x 1.00 cm / 6.3 x 0.91 x 0.39 inches
Package Size(L x W x H): 18.50 x 4.50 x 4.50 cm / 7.28 x 1.77 x 1.77 inches
Package Contents: 3 x Whetstone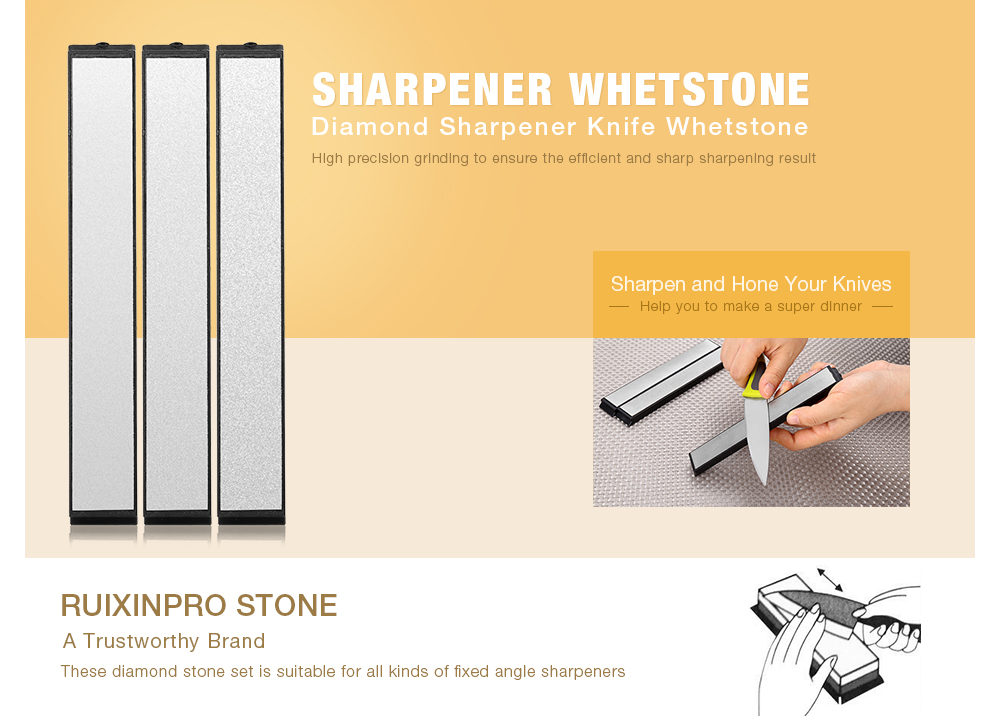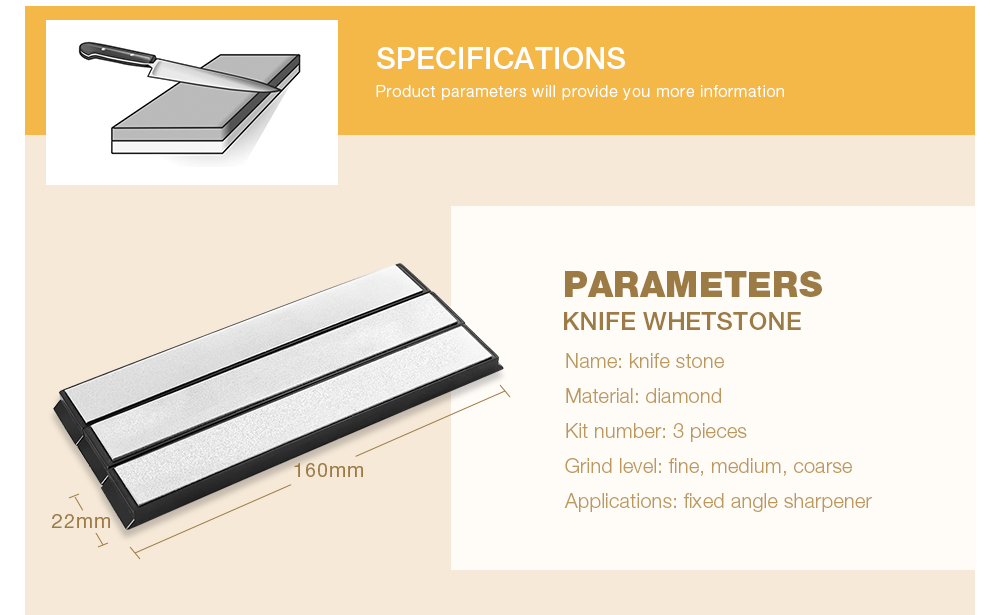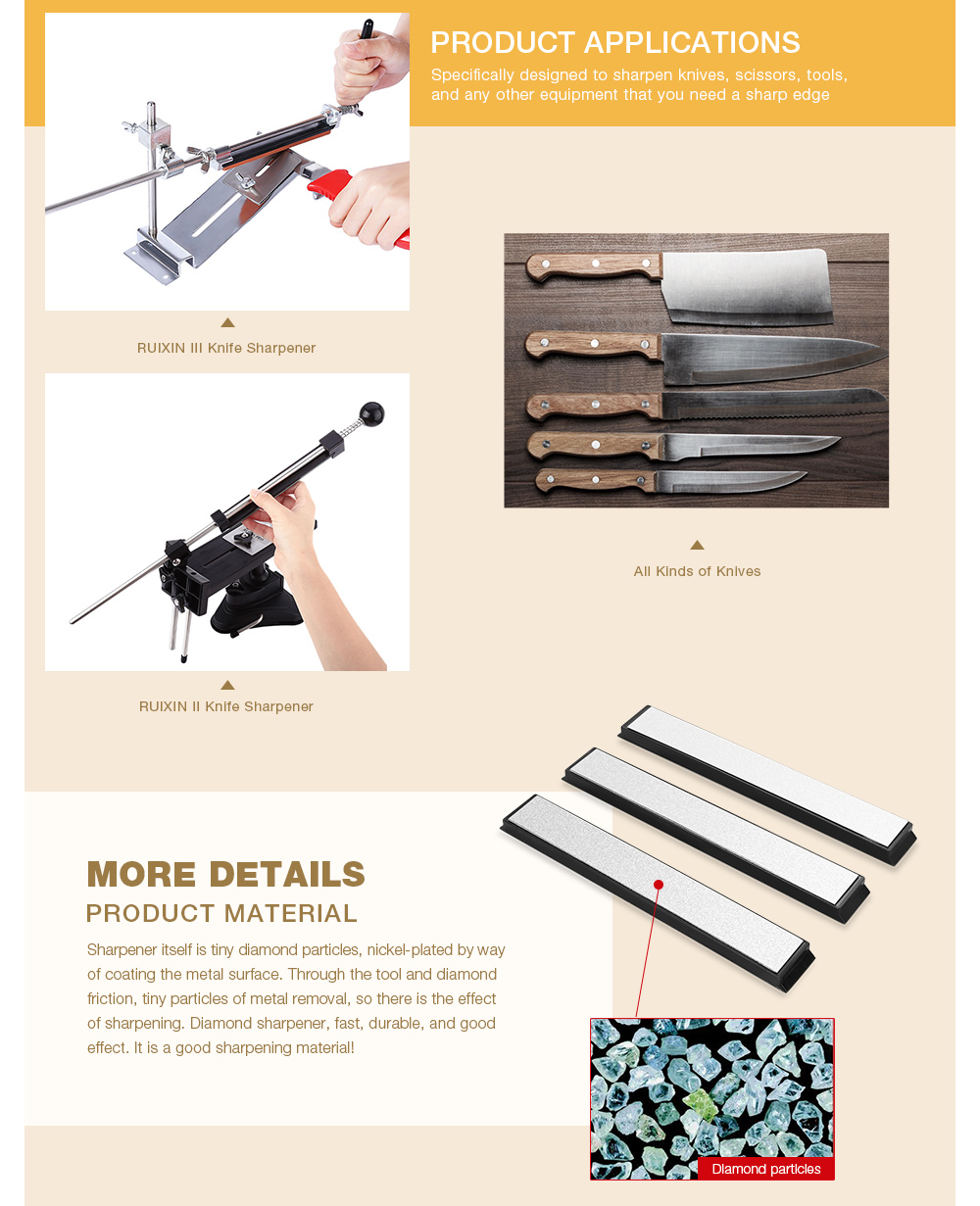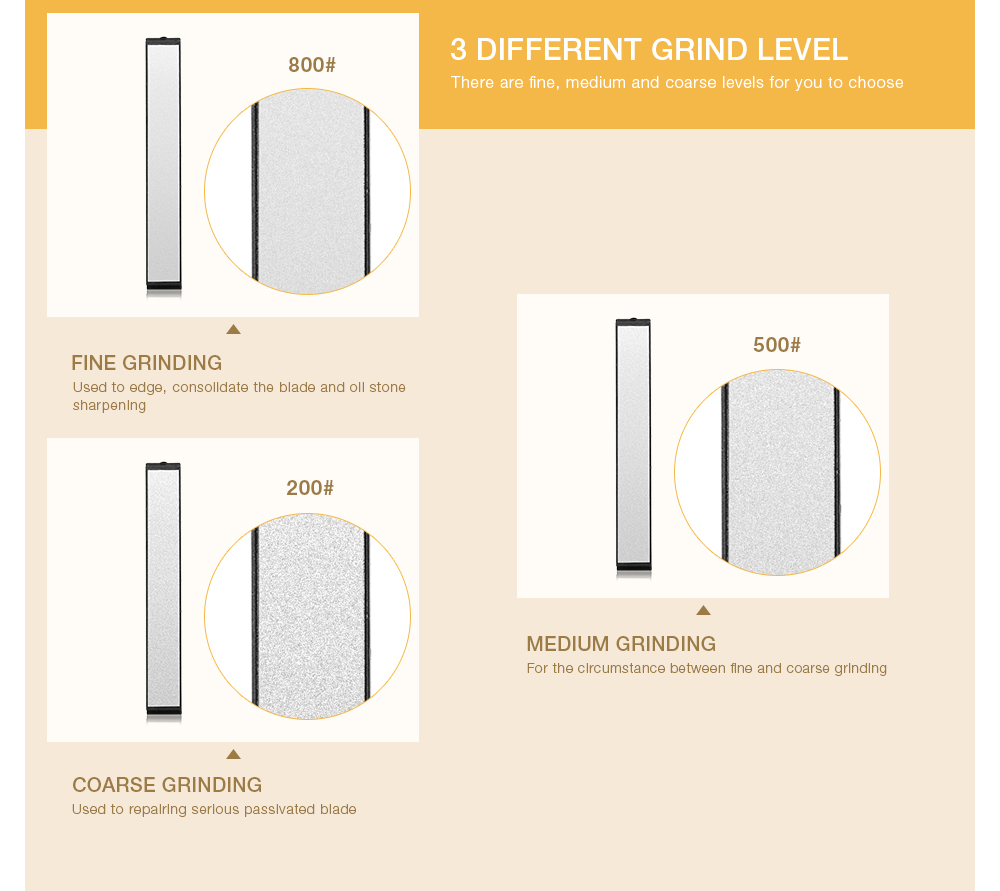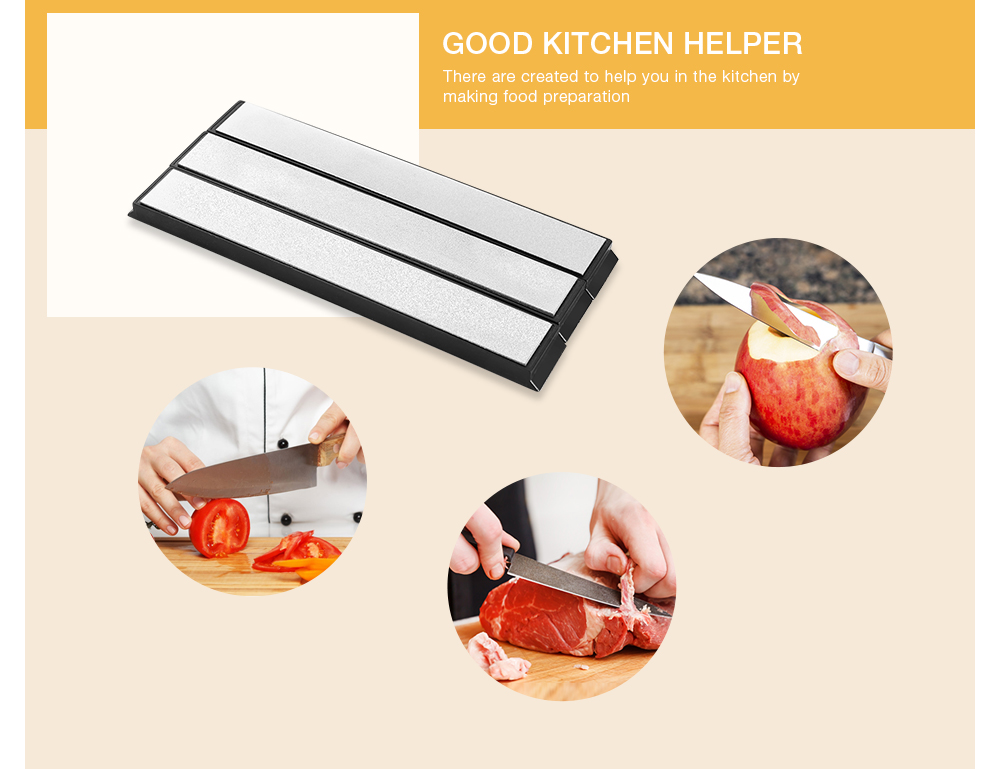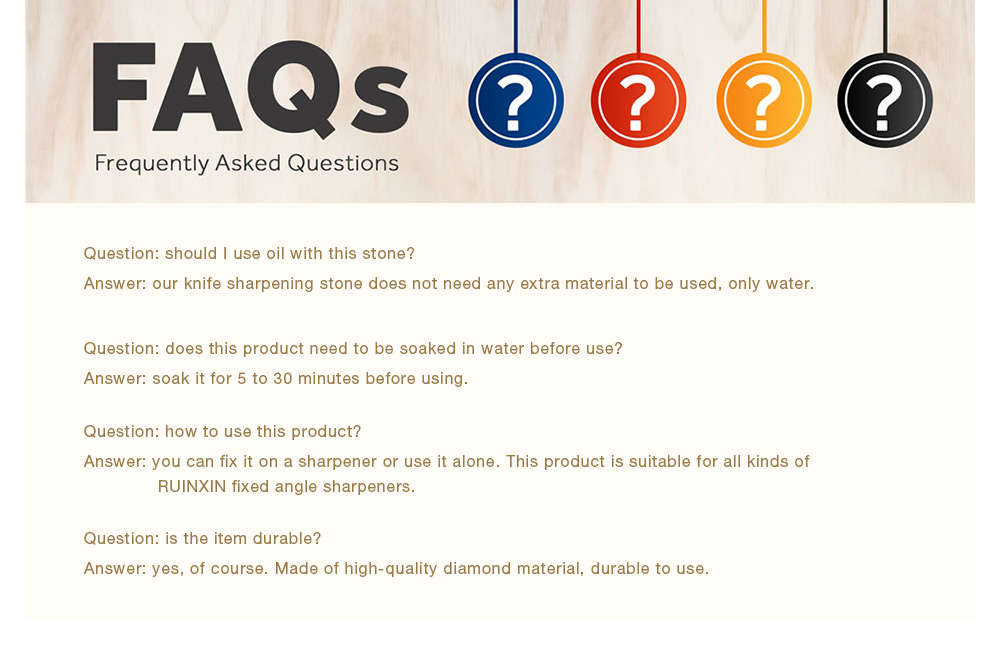 ---