PORTABLE 3PCS FOLDING PP SPOON FORK CHOPSTICKS OUTDOOR TABLEWARE SET WITH CARRYING BOX (ORANGE)
Say no to disposable tableware! We eat with chopsticks, but chopsticks EAT trees. Earth needs trees, and we need health. Using this portable tableware is absolutely responsible for your health.
Features:
- This portable tableware set is great ideal for outdoor camping, hiking, traveling, etc.
- 3pcs / set includes: Spoon, fork, chopsticks, suitable for both Western and Chinese food.
- Folding feature with two-section design, seamless connection, smooth and have a good hand feeling.
- Made of high-quality PP, environmentally friendly and durable.
- Precise block positions fix every piece firmly, not easy to fall off from the box and keep them in order.
- Comes with a portable box, you can easily put it or hang it in your travelling bag, and keep the cutlery clean.
- As well as a convenient tableware set used at home for kids.
Feature: Eco-friendly,Stocked
Package weight: 0.113 kg
Product Size(L x W x H): 12.00 x 5.50 x 2.00 cm / 4.72 x 2.17 x 0.79 inches
Package Size(L x W x H): 12.50 x 6.00 x 2.50 cm / 4.92 x 2.36 x 0.98 inches
Package Contents: 1 x Tableware Set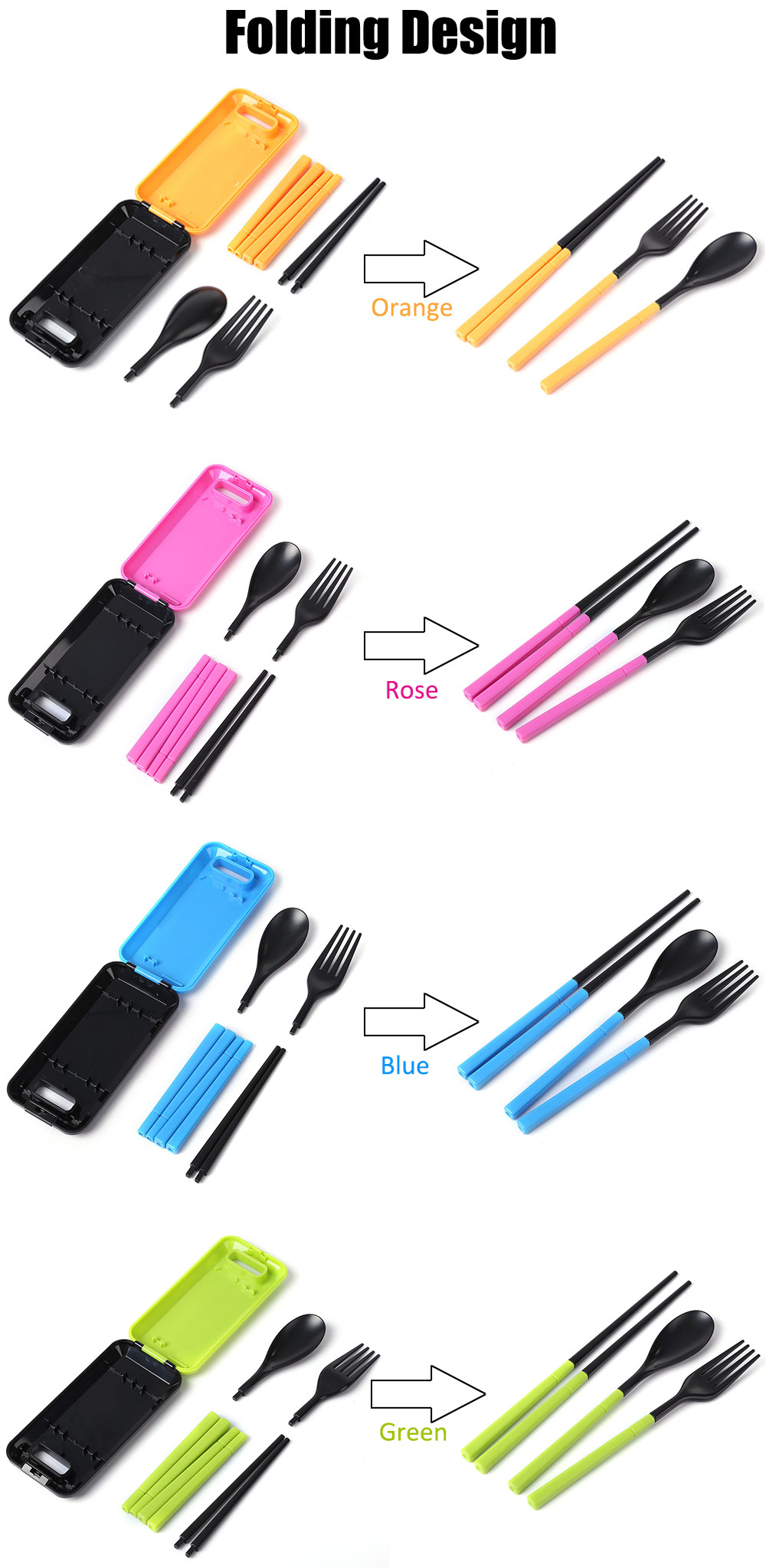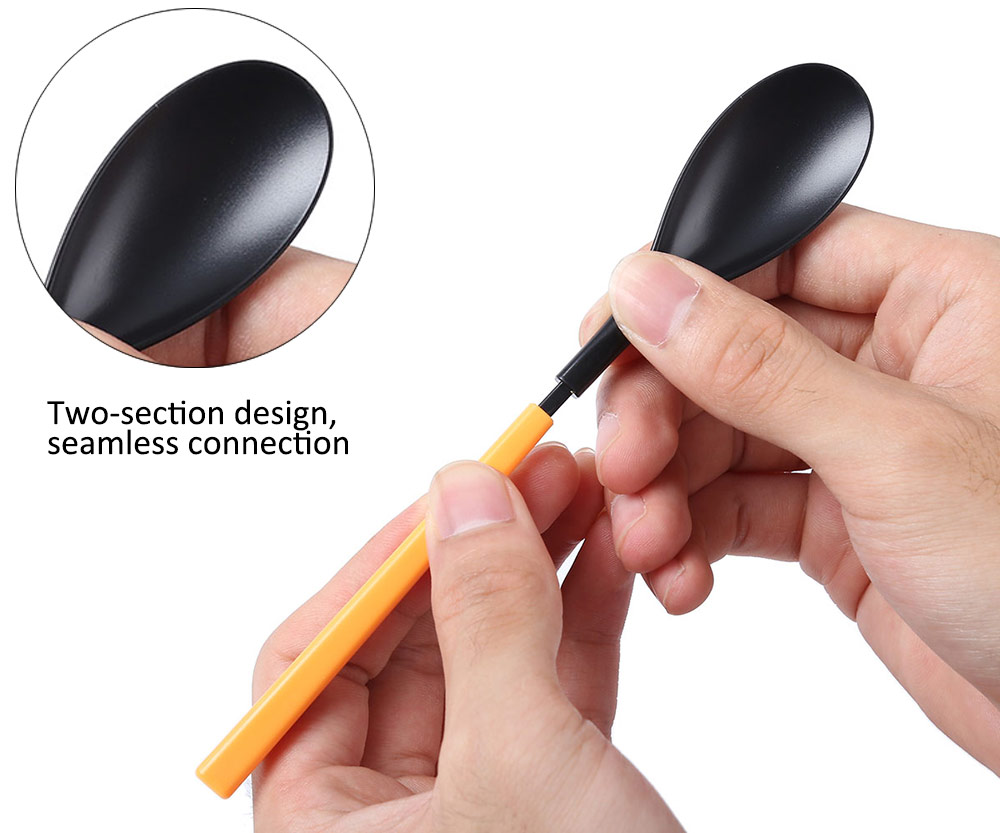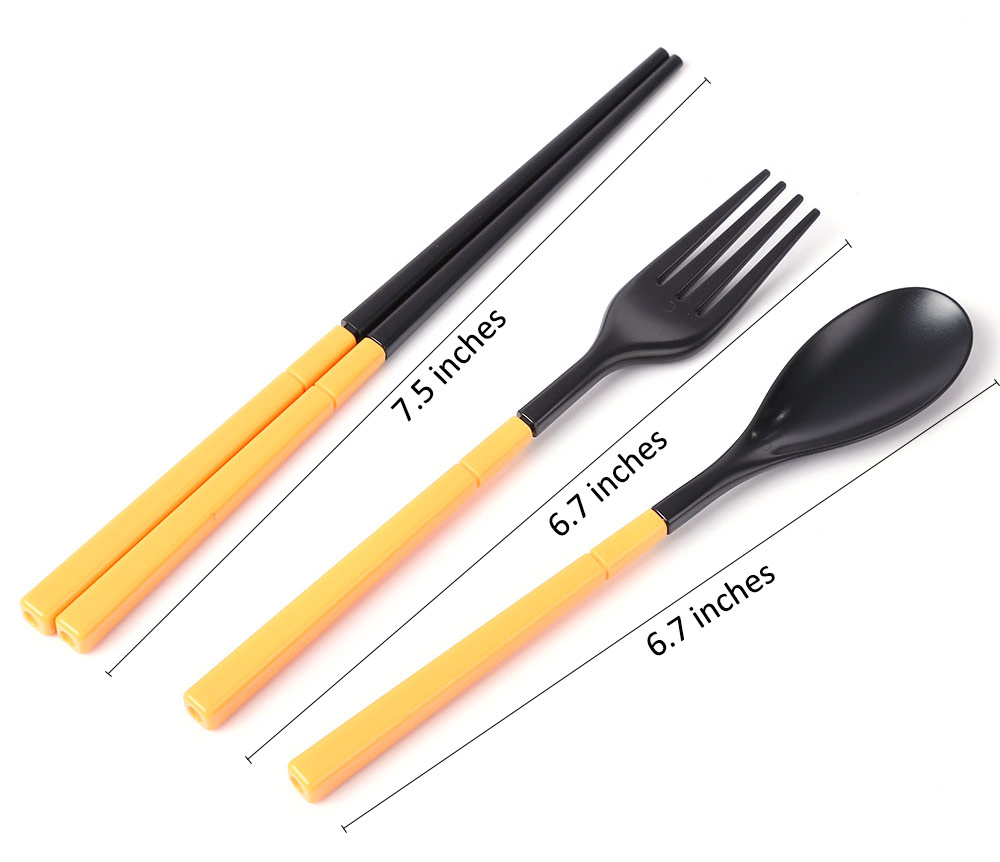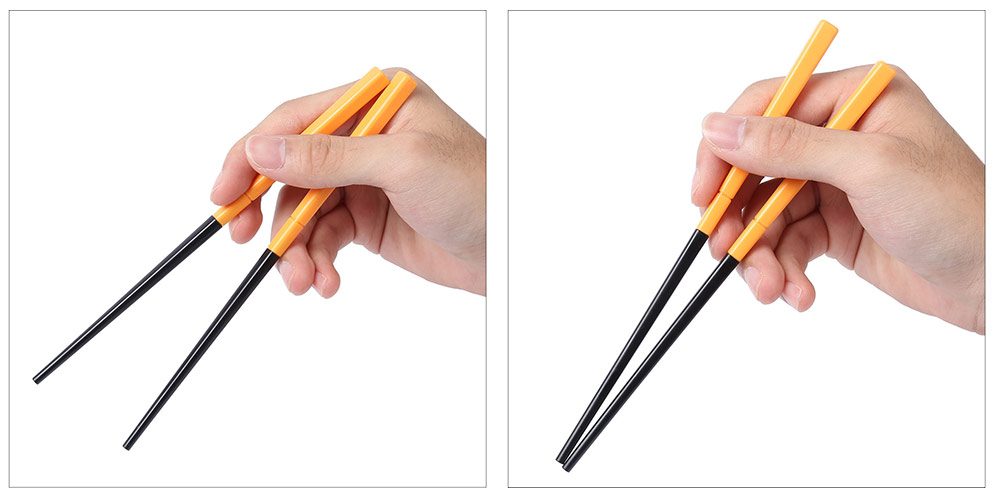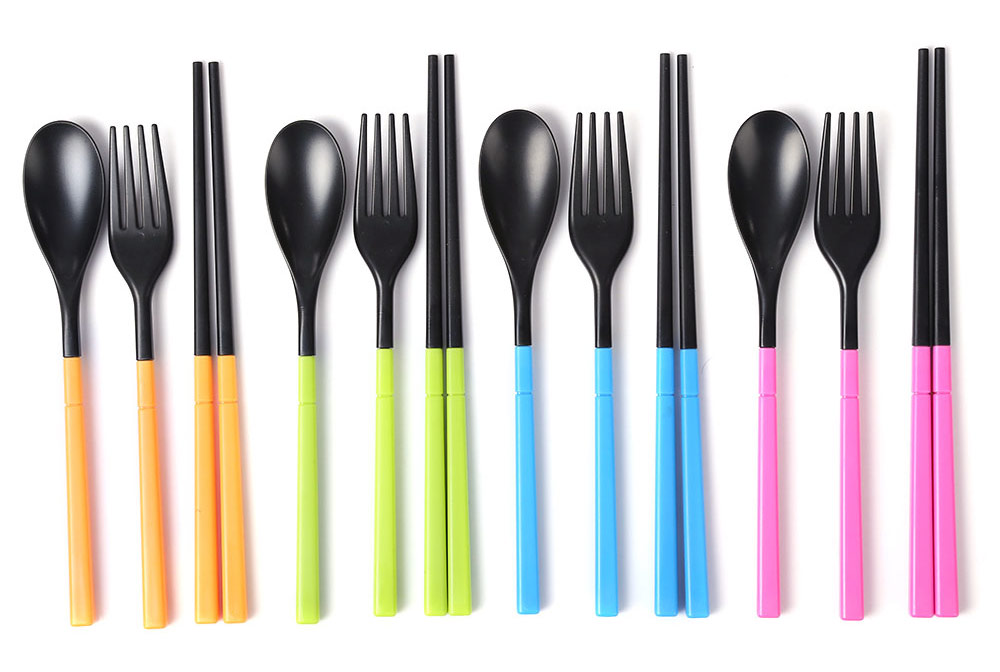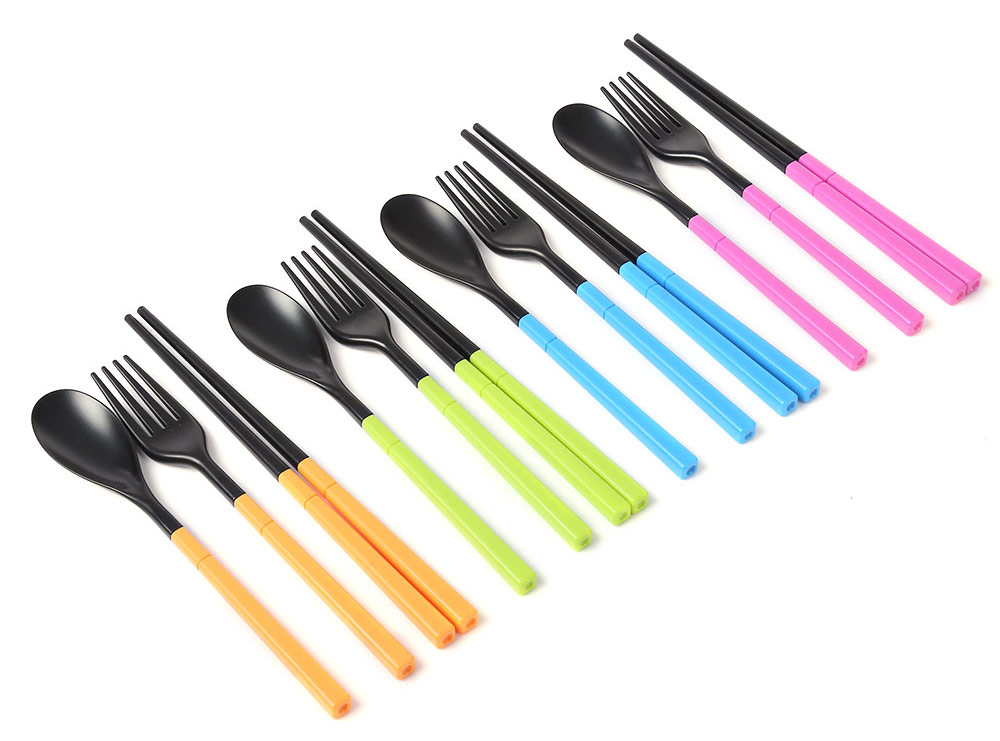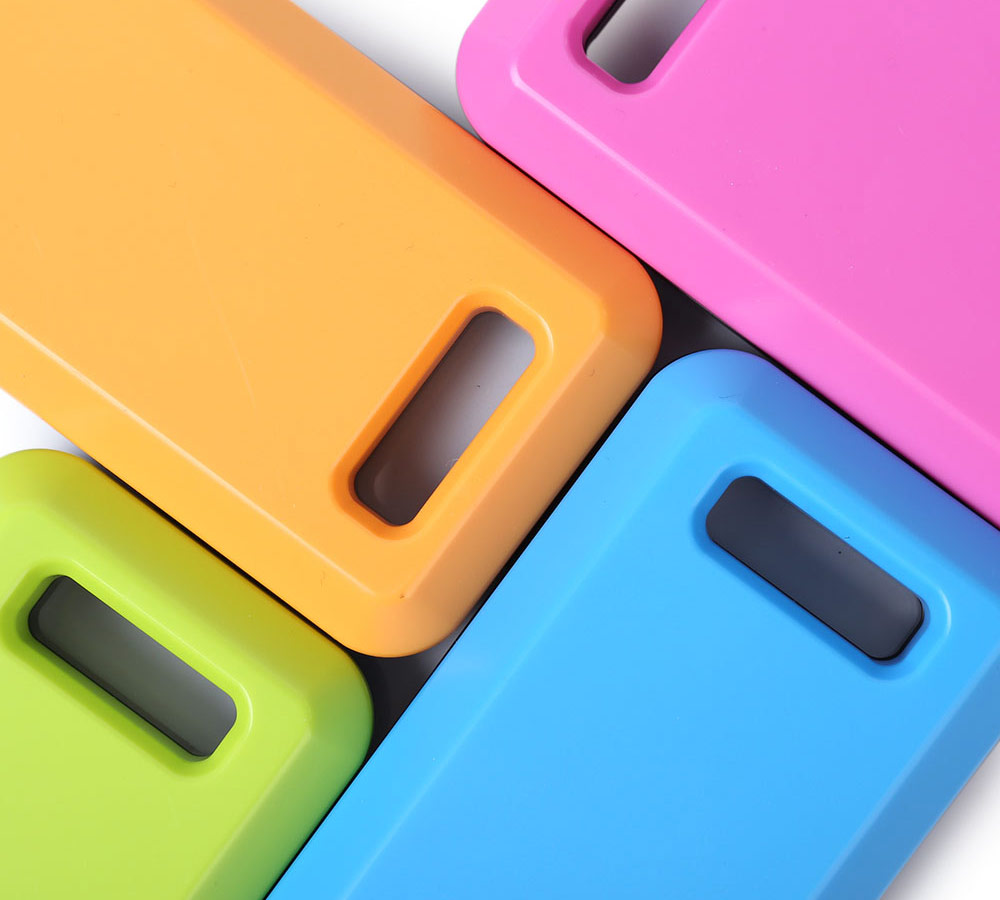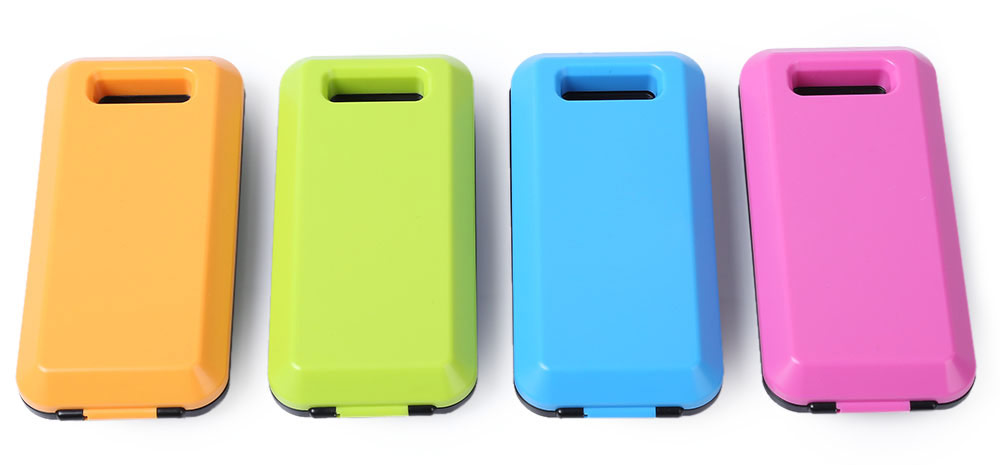 ---