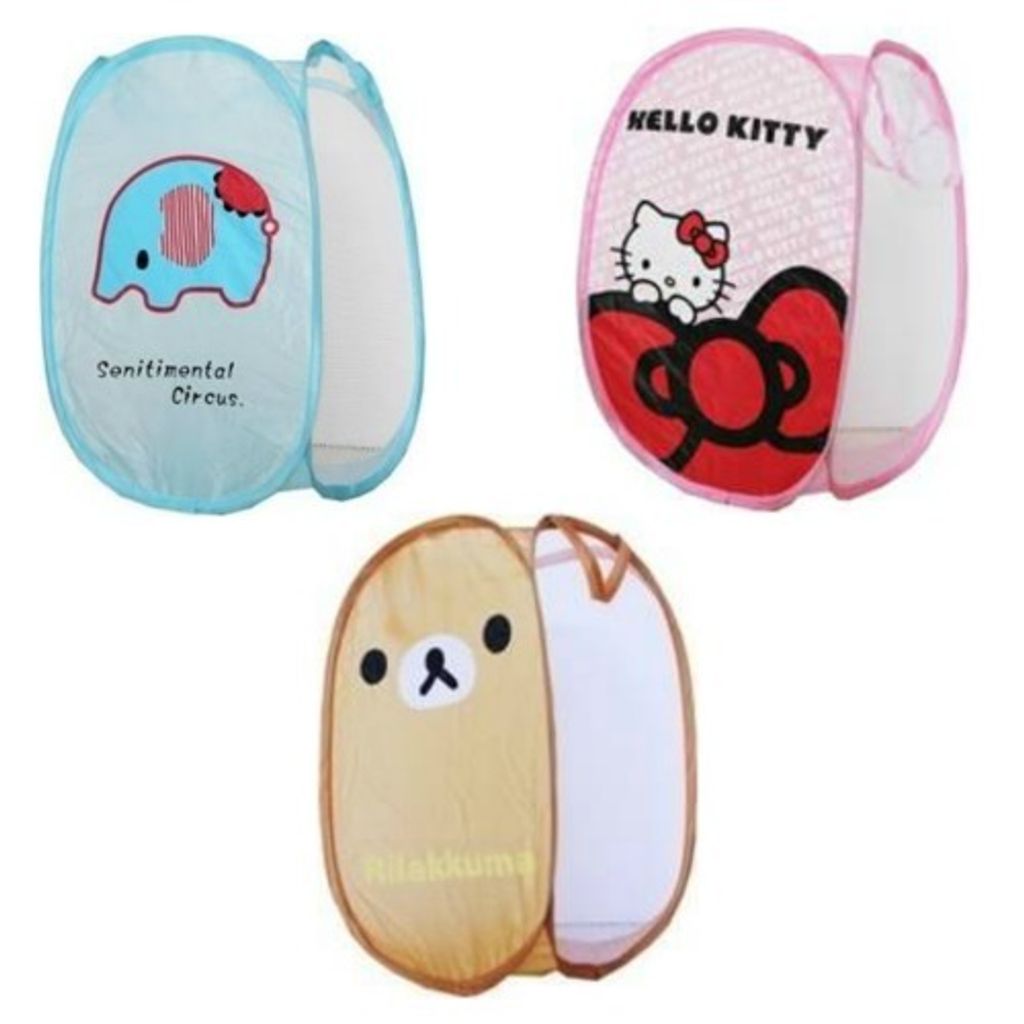 LAUNDRY BASKET (HELLO KITTY)
This laundry basket provides a convenient and hygiene way to carry your wet clothing, towels and swim toys. It is made from lightweight, foldable material with a see-through netting.
This laundry basket can be used before and after swimming or any outdoor activities. It is durable and sturdy.

---