FINDNICE FNB - 0012A DOUBLE LAYER GLASS WATER BOTTLE 280ML (LIGHT GRAY)
Overview
Rather than wasting money on disposable plastic water bottles, a reusable glass water bottle offers an environmentally friendly option. It will leave your water with a fresh, crisp, clean flavor; just as water should be.

Excellent Performance It Has
1. Design
This innovative double walled glass bottle features a layer of thick glass inside and a layer of glass outside, offering a duplicate protection, smooth and elegant. The volume of the bottle is up to 280ML, holding enough water to quench thirst, but not too big to place or store. There is a stainless steel filter in the bottle, which allows you to enjoy tasty tea without disturbing by the residue.

2. Material
The water bottle adopts superior glass material, which will not leach any harmful chemicals into your beverage, or leave behind any odd odors or flavors. It offers a food-grade stainless steel filter, durable but practical. It also has a completely leak-proof plastic lid with a handle, you can turn it down, shake it up, and roll it as you like.
Material: Glass,Plastic
Package weight: 0.406 kg
Product Size(L x W x H): 20.00 x 7.00 x 7.00 cm / 7.87 x 2.76 x 2.76 inches
Package Size(L x W x H): 21.50 x 7.50 x 7.50 cm / 8.46 x 2.95 x 2.95 inches
Package Contents: 1 x Water Bottle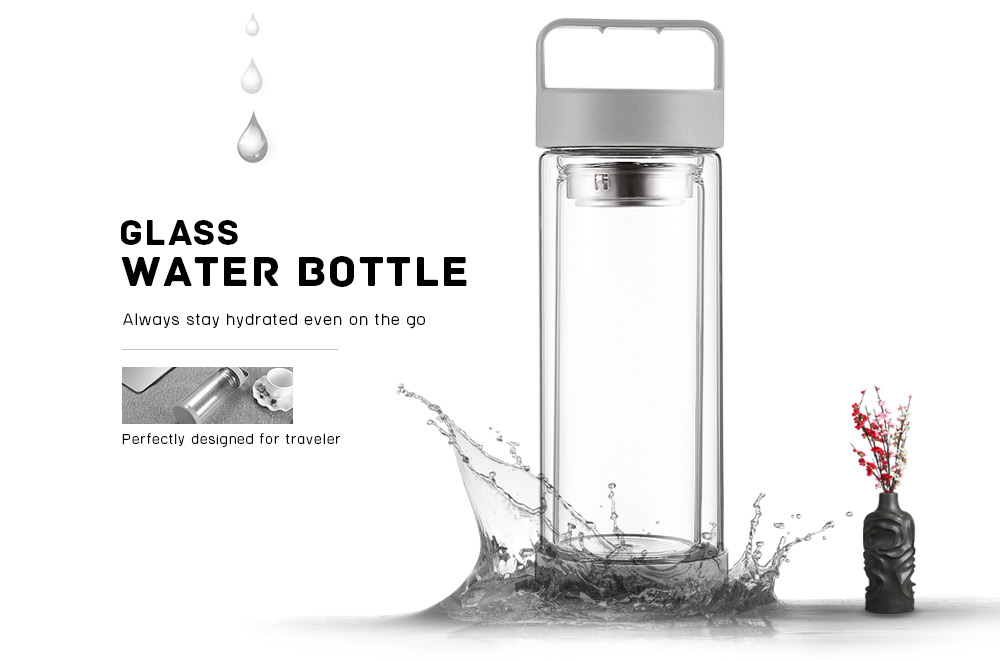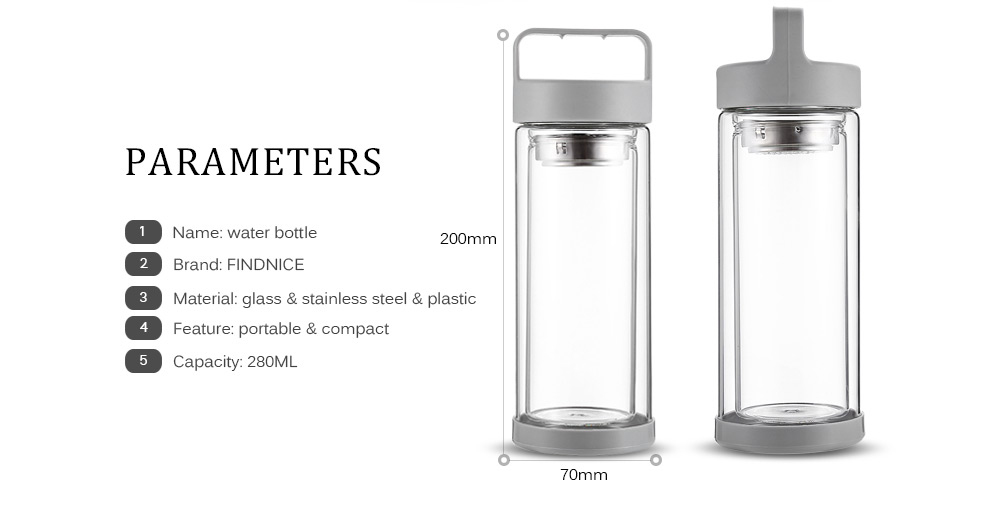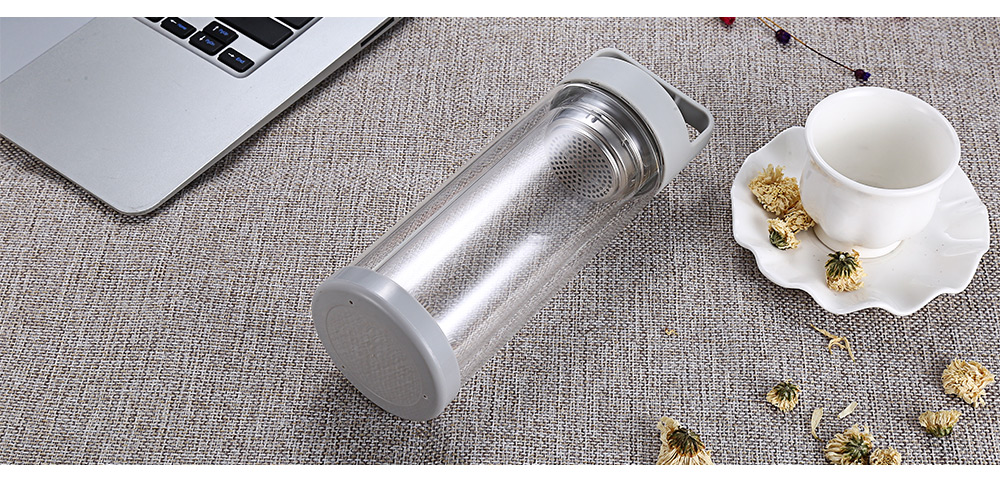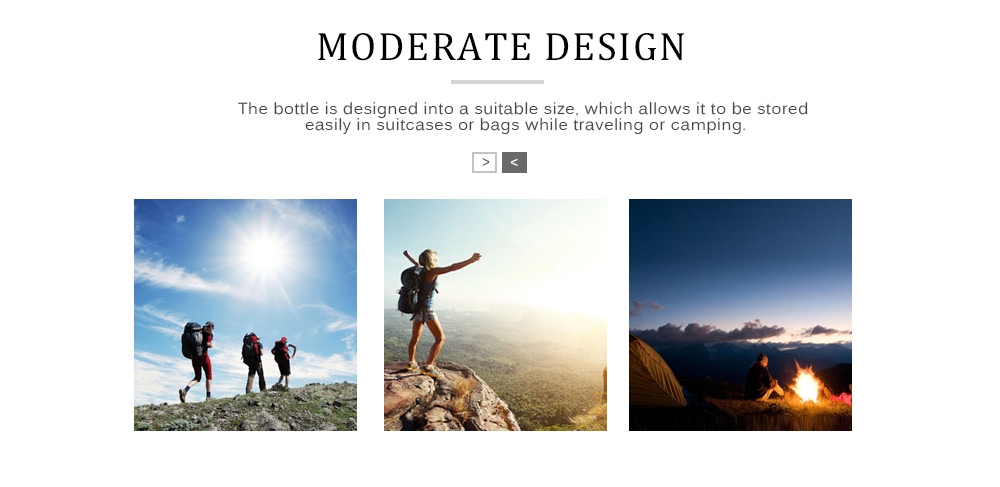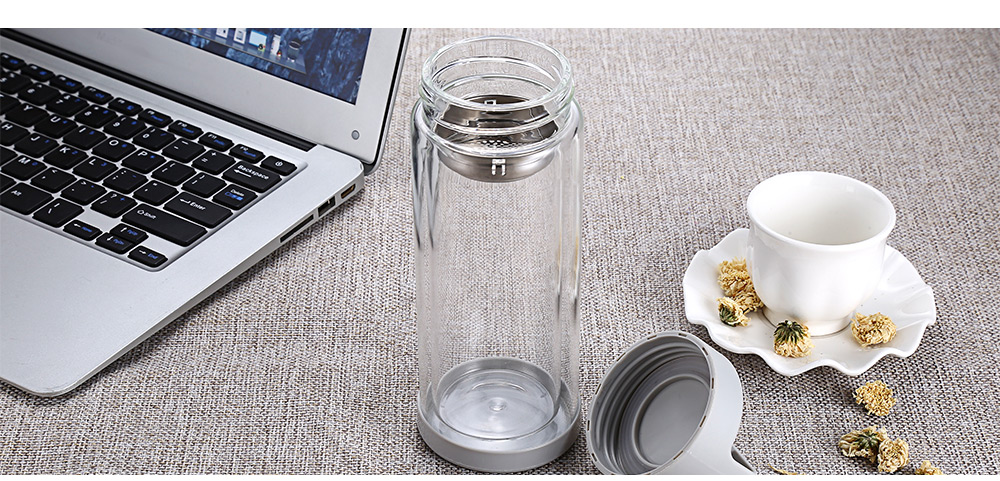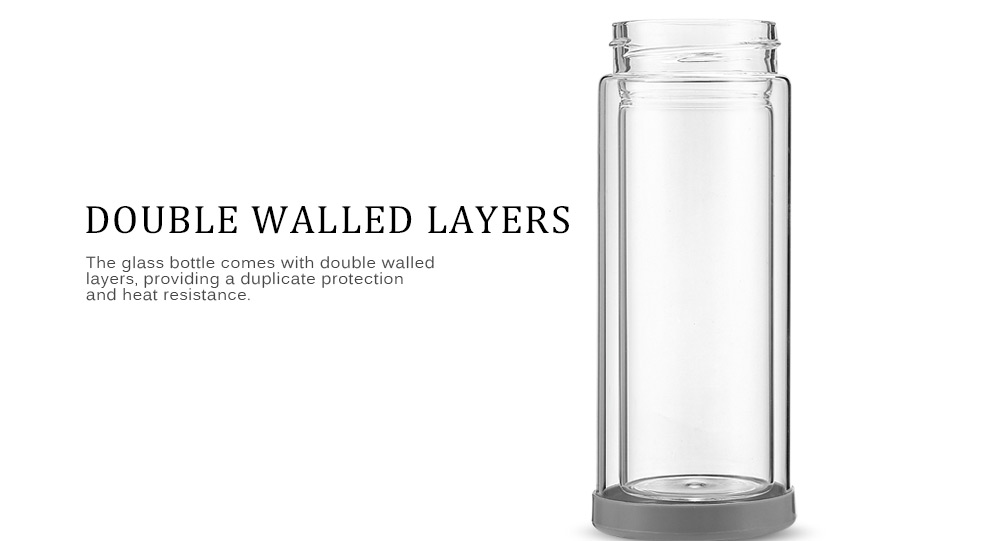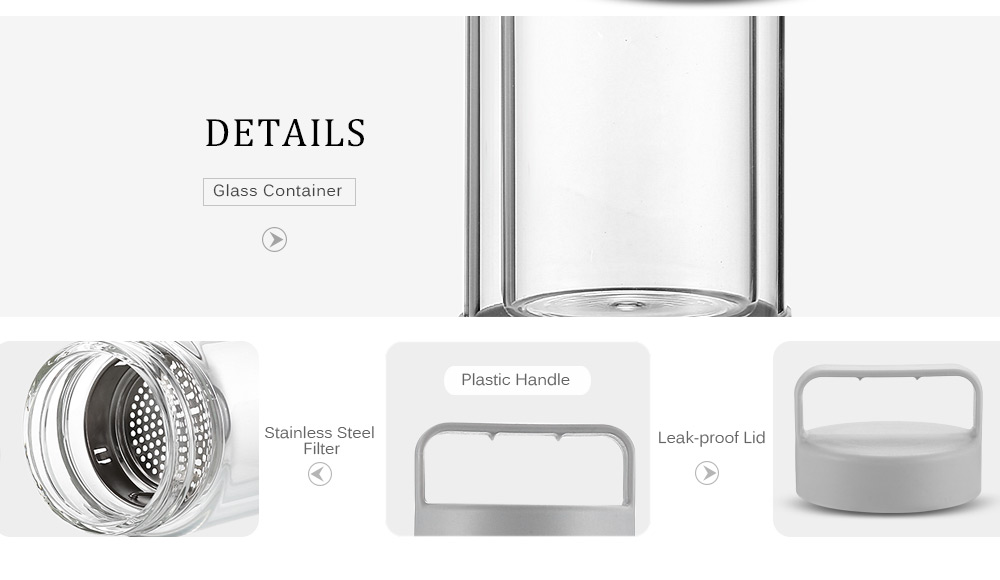 ---