CORDLESS BATTERY POWERED ELECTRIC WINE OPENER WITH FOIL CUTTER (BLACK)
Cordless Electric Wine OpenerCelebrate the moment in sophisticated style
There's just something about opening a bottle of wine. The ceremonial quality of removing the cork truly indicates it's time to unwind. Whether relaxing solo after a long day at the office or hosting an intimate dinner soiree or holiday party, this Cordless Wine Opener makes it easy to start the evening off.
Effortless opens a wine bottle in seconds
Designed to fit all traditional wine bottles, the electric wine bottle opener offers the same portable, cordless convenience as other wine bottle openers, but also with the added benefit of sleek presentation and fast, effortless performance, opening a bottle in a matter of seconds.
Features:
-
One touch electric wine opener:
open nearly any bottle of wine with the simple touch of button
-
Stable foundation design:
you could put that anywhere you would like. It is easy to be stored
-
Battery powered and cordless design:
open up to 50 wine bottles when it is full of new batteries
-
Come with foil cutter:
easily removes seals, convenient to use
-
Fast and safe:
removes the bottle cork in 8 seconds, with its electric design, you won't hurt your hands, better than the manual one
Operation Steps:
1. Open the battery compartment cover and put 4 ' AA ' batteries into compartment, and then close the cover
2. Remove the foil from the bottle using with foil cutter
3. Hold the electric wine opener firmly and press the lower part of the switch. The corkscrew spiral will turn in a clockwise direction and enter the cork
4. Lift the electric wine opener away from the bottle, to remove the cork simply press the upper part of the switch. The spiral will turn in a counter-clockwise direction and release the cork
Specifications:
- Power supply: 4 x AA battery ( not included )
- Foil cutter material: ABS
- Wine opener: PC and spring steel
Metal Type: Stainless Steel
Openers Type: Beer,Bottle Openers,Red Wine,Wine Openers
Package weight: 0.412 kg
Package Size(L x W x H): 10.00 x 8.50 x 26.00 cm / 3.94 x 3.35 x 10.24 inches
Package Contents: 1 x Electric Wine Opener ( not including the battery ), 1 x Foil Cutter, 1 x Bilingual User Manual in English and Chinese
Product Safety Disclaimer:
We do not accept any responsibility or liability for misuse of this or any other product. All our products are extensively tested to comply with rigorous and strict QC standards. For certain products (e.g. toys, knives, etc.), we recommend proper supervision as we cannot be held liable for misuse or accidents.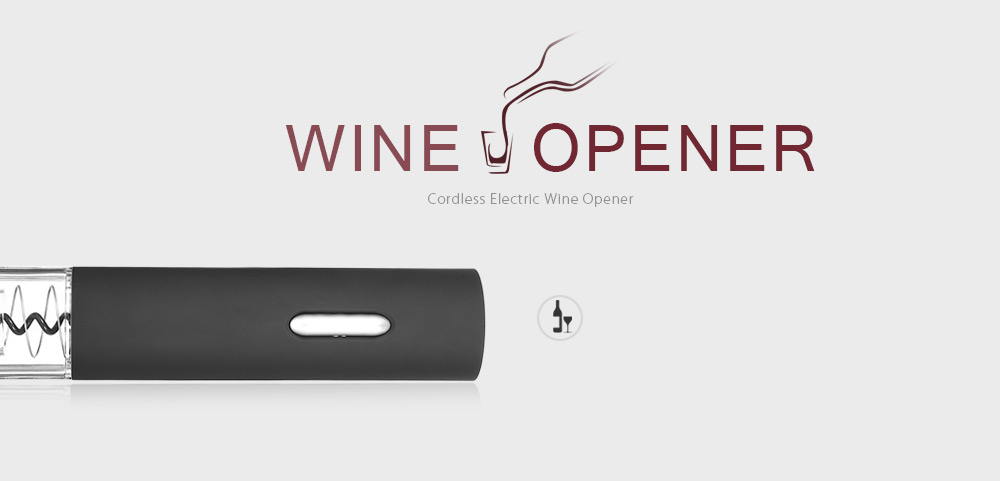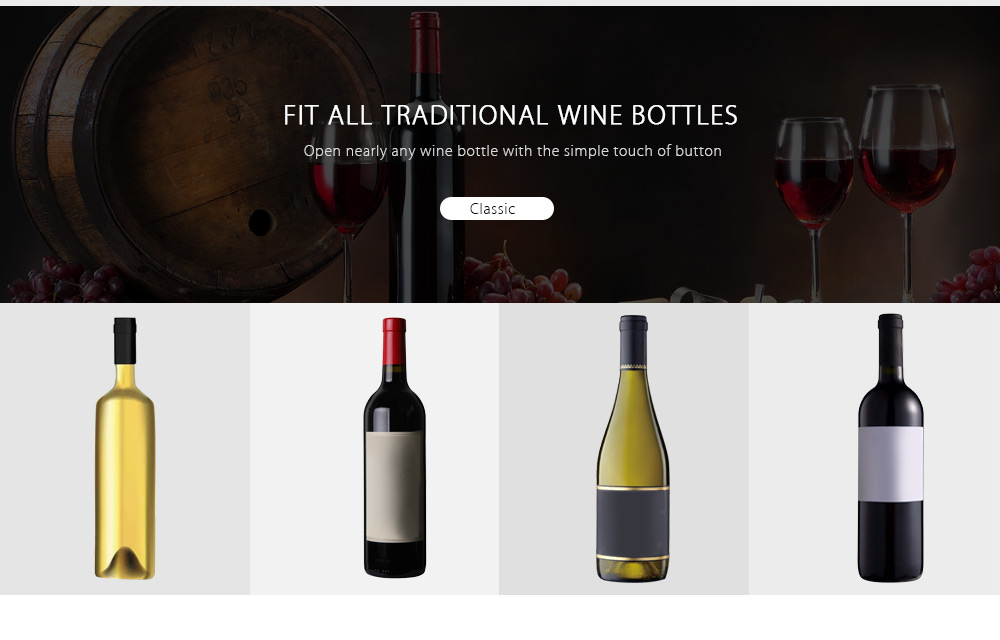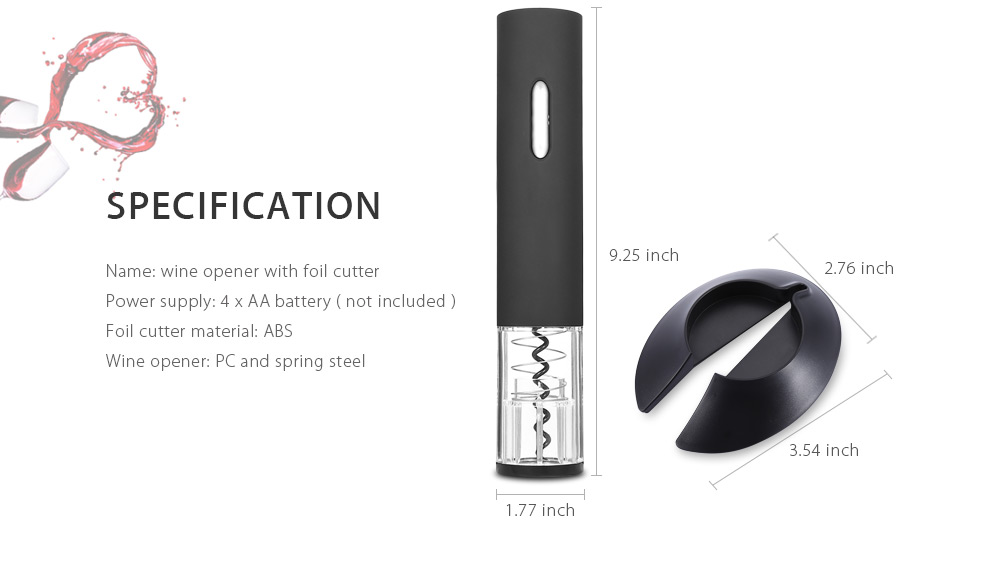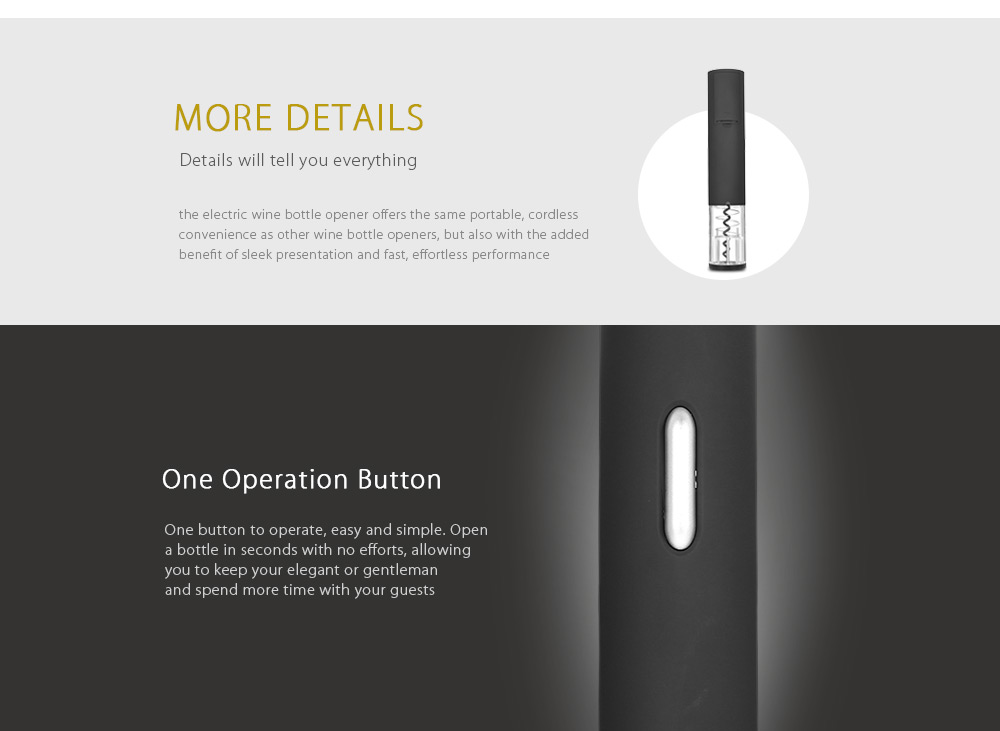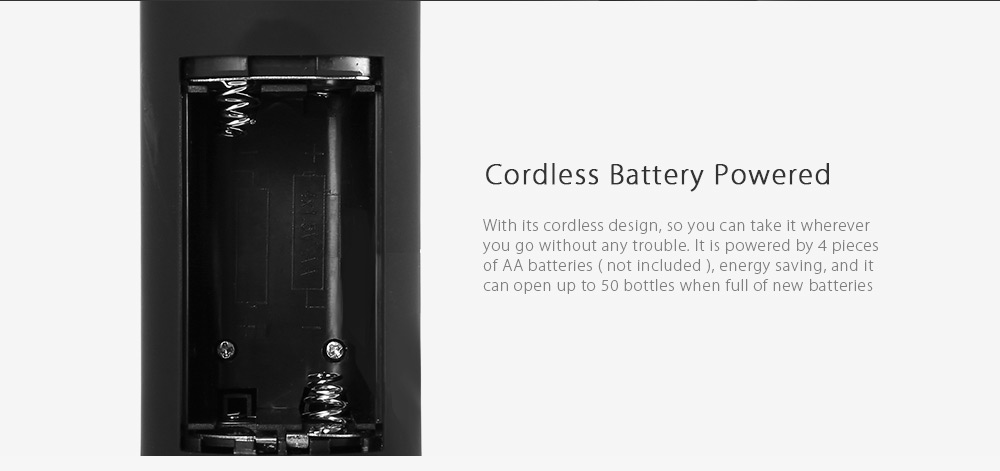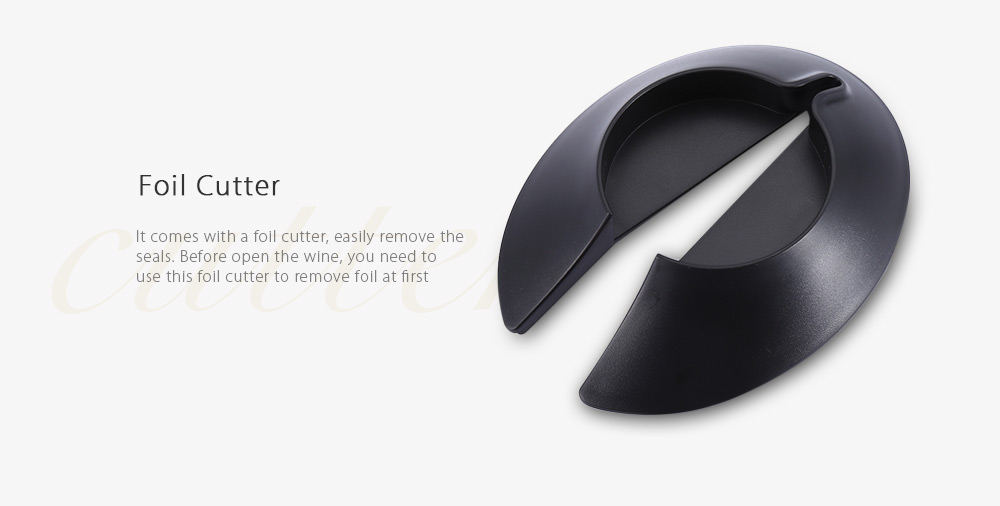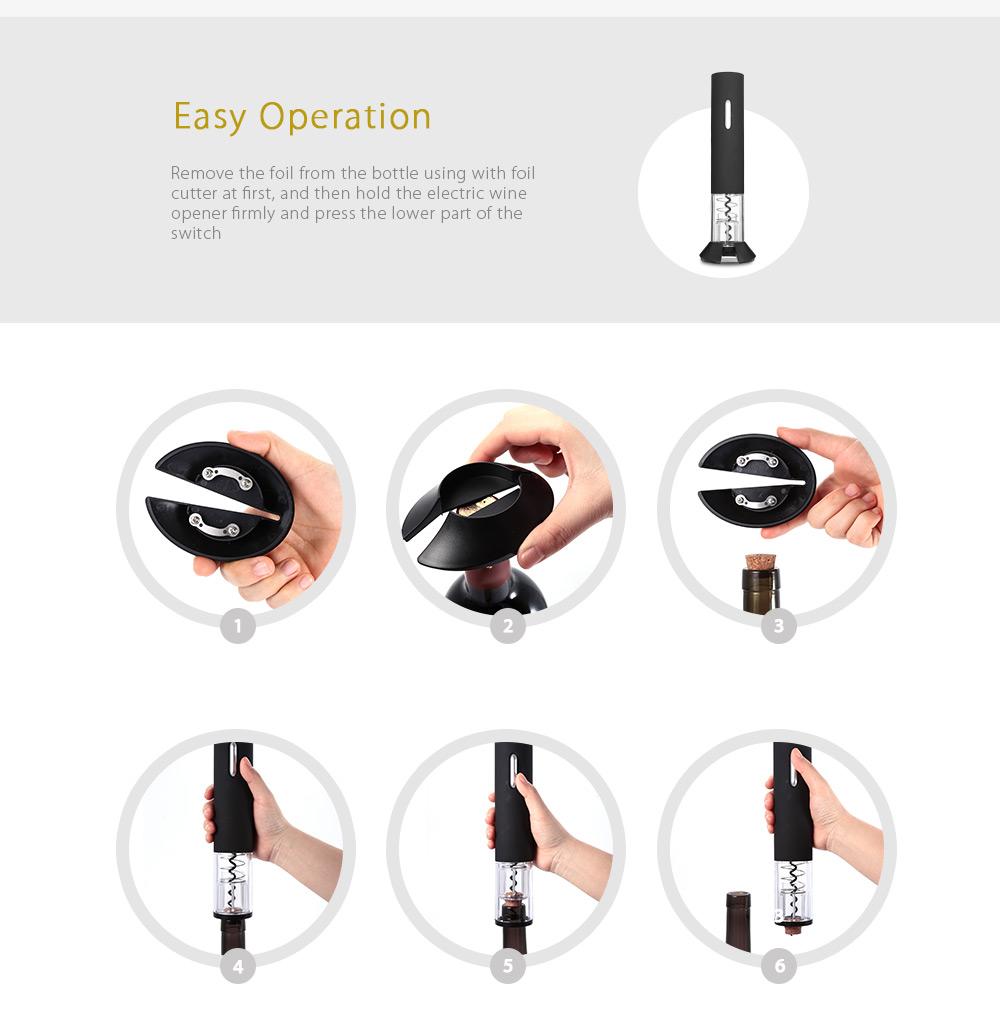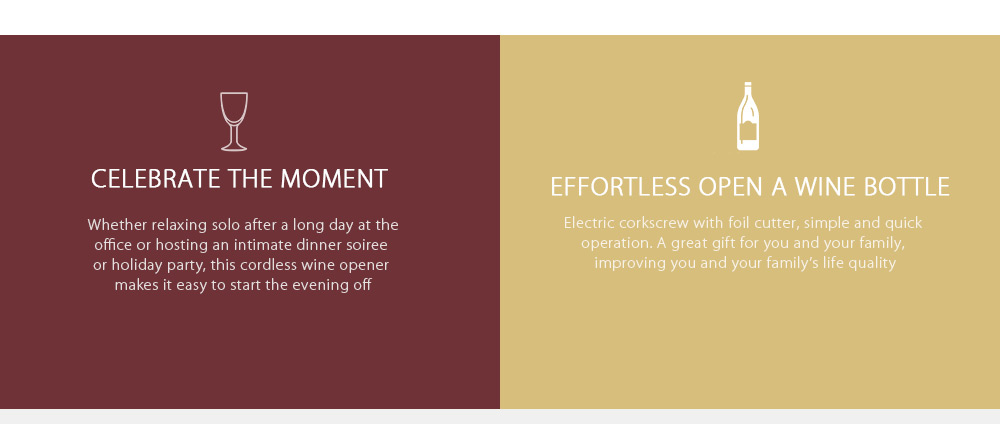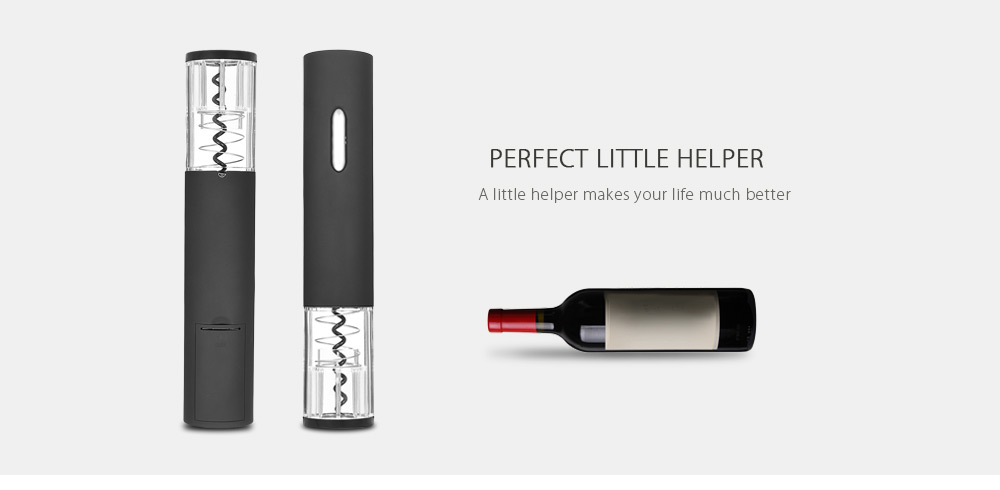 ---