AC 85 - 265V 20W 1800LM LED SMD CHIP BULB BEAD WITH WATERPROOF DRIVER (COOL WHITE LIGHT)
Description:
The high power integrated chip lamp bead is widely used in traffic lighting, landscape lighting, advertising lighting, indoor lighting, architectural lighting, general lighting, amusement park scene, aquarium lighting and so on.
Main Features:
● Input voltage: AC 85 - 265V
● Output voltage: DC 36V
● Lumens: 1800LM
● Color-rendering index: 60 - 85
● Beam angle: 120 degree
● Available light color: cool white light / warm white light
● Color temperature: warm white light is 3000 - 3200K, cool white light is 6000 - 6500K
● Lamp body material : pure copper bracket
● Application: for LED floodlight / spotlight DIY
● Waterproof: IP65
Package weight: 0.109 kg
Product Size(L x W x H): 5.20 x 4.20 x 0.50 cm / 2.05 x 1.65 x 0.2 inches
Package Size(L x W x H): 16.00 x 10.00 x 2.50 cm / 6.3 x 3.94 x 0.98 inches
Package Contents: 1 x LED Bead, 1 x LED Driver
IPXX Rating Chart
IP Code
The IP Code (or International Protection Rating, sometimes also interpreted as Ingress Protection Rating*) consists of the letters IP followed by two digits and an optional letter. As defined in international standard IEC 60529, it classifies the degrees of protection provided against the intrusion of solid objects (including body parts like hands and fingers), dust, accidental contact, and water in electrical enclosures. The standard aims to provide users more detailed information than vague marketing terms such as waterproof.
The digits (characteristic numerals) indicate conformity with the conditions summarized in the tables below. For example, an electrical socket rated IP22 is protected against insertion of fingers and will not be damaged or become unsafe during a specified test in which it is exposed to vertically or nearly vertically dripping water. IP22 or 2X are typical minimum requirements for the design of electrical accessories for indoor use.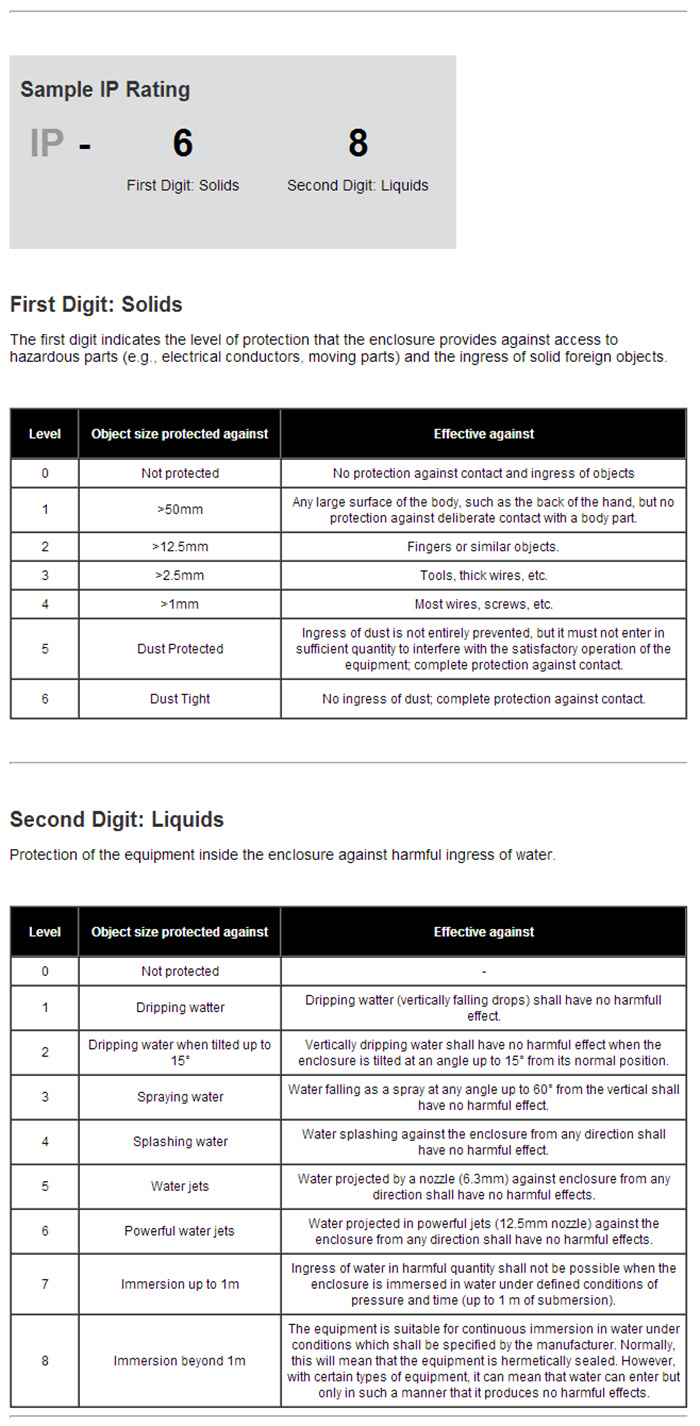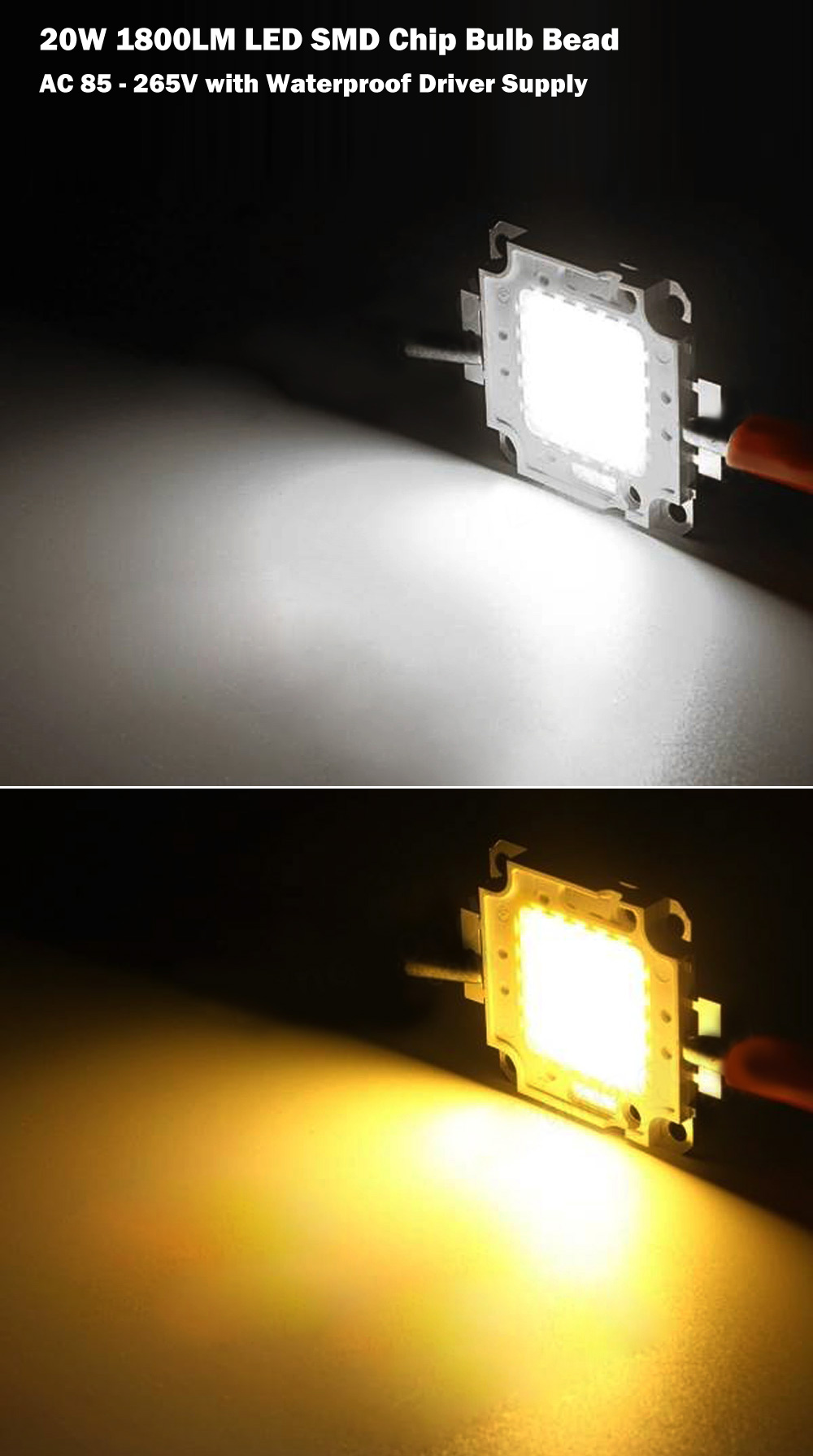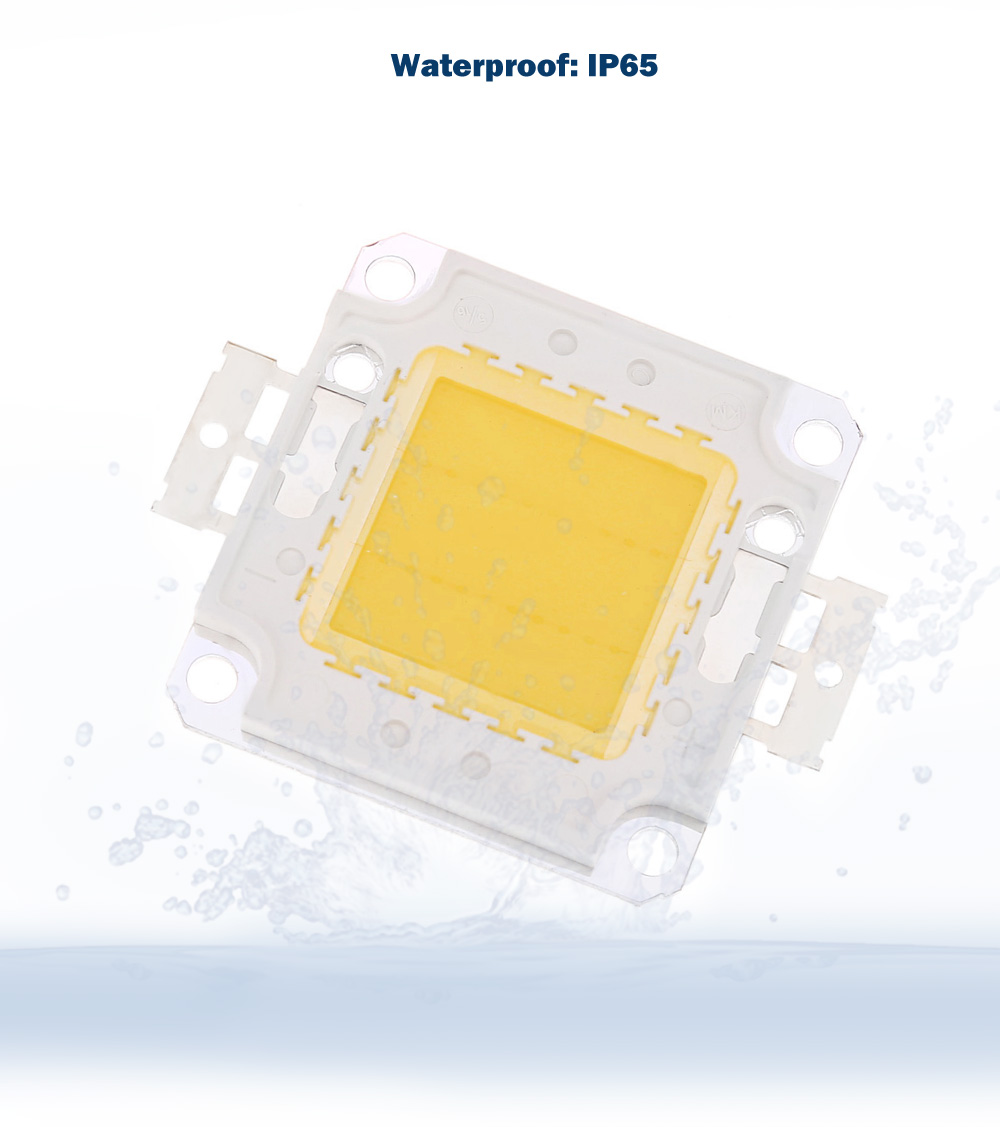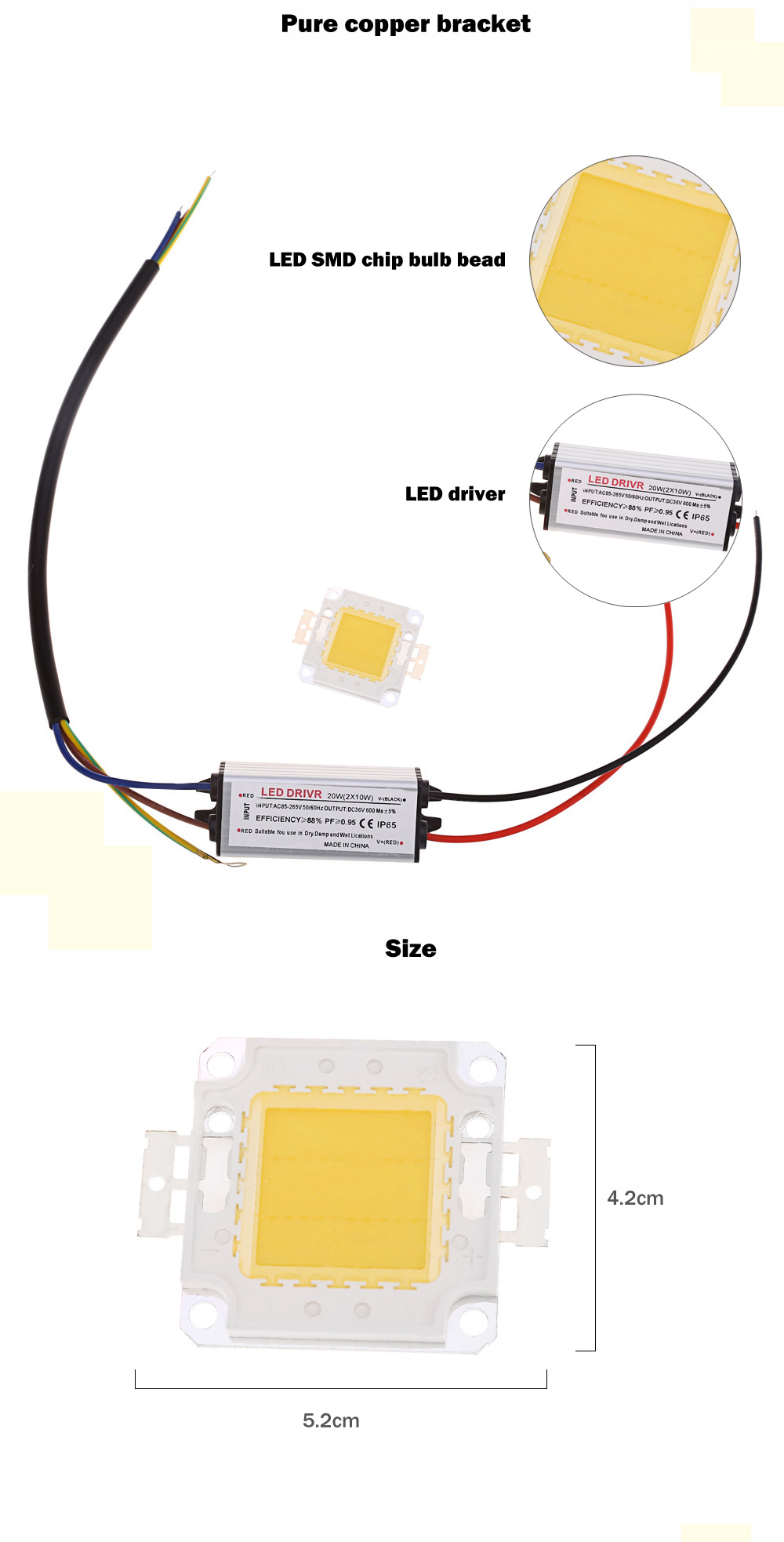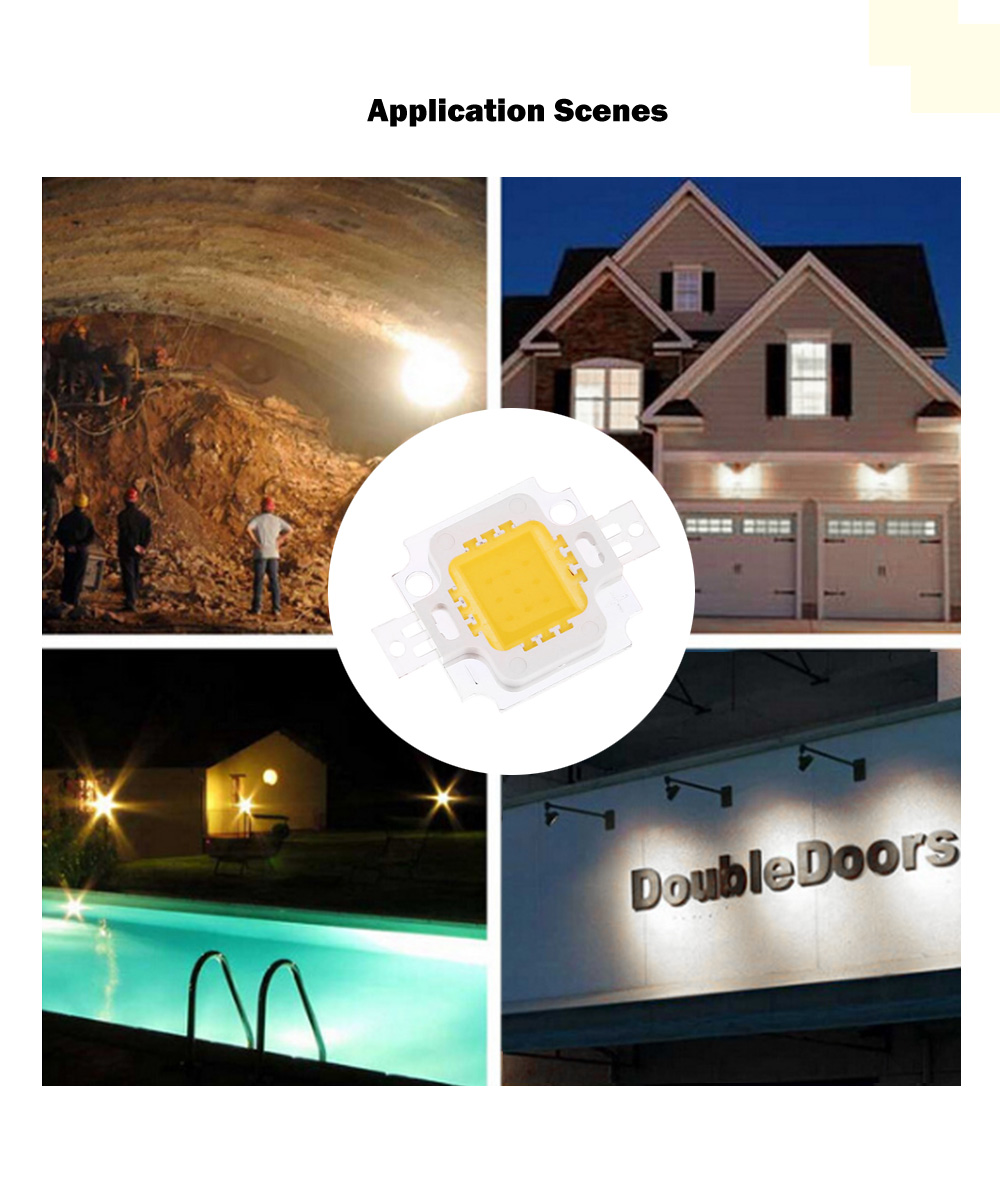 ---